Dear Friend of the Community,
On behalf of the St. Cloud Youth Football League, it is my pleasure to extend an invitation to you and your company to partner with us and become a sponsor of Season 2010! The St. Cloud Youth Football League is a non-profit organization whose primary objective is to cultivate the talents of our young athletes.
Our Mission is to unite our young players and cheerleaders by developing their interest in sportsmanship and competition. We will promote the values of education and academic excellence while emphasizing the importance of maintaining a healthy balance between scholastic and athletic endeavors. Our players and cheerleaders will be mentored to learn the fundamentals of the game, the challenge of competition and the reality of defeat. Parents and Coaches together will commit to providing a fun, safe environment that promotes team work, citizenship and the spirit of the St. Cloud community. We are the St. Cloud Bulldogs!
Your sponsorship will assist with the very high costs that accompany the operation of this league, such as: EMT response teams, field rentals, officials, insurance, equipment, trophies and administration fees. Your sponsorship will also provide opportunities to children with parents with financial limitations.
We understand that these are tight economic times for us all and that our timing for such a request may not be the greatest. All we ask is that you please take a moment to review the enclosed sponsorship material. It is our sincere hope that you and your company will be able to find a comfortable level of sponsorship for the St. Cloud Youth Football League this year. Your commitment and support will have a lasting impression as you help fulfill the hopes and dreams of our young boys and girls.
Please accept a heartfelt THANK YOU from the St. Cloud Youth Football League for your time, consideration and support.
If you have any questions or require additional information, please feel free to contact me. We look forward to hearing from you soon.
GO BULLDOGS!
Sincerely,
April Enger Jessica Matias-Townsend
Sponsorship Coordinator Asst. Sponsorship Coordinator
(321) 443-3859 (407) 212-9099
2010 SPONSORS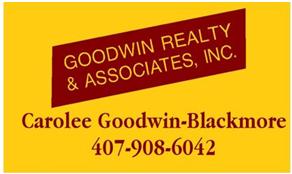 TURNER CONSTRUCTION CO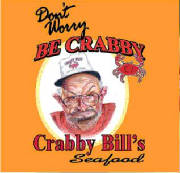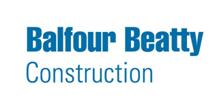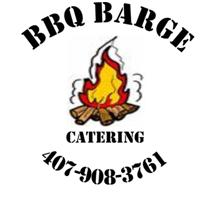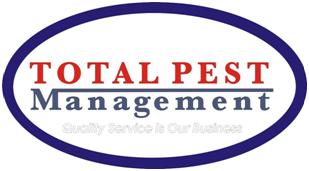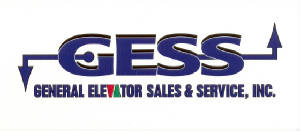 PAST SPONSORS
THANK YOU to our 2009 Sponsors!
Crabby Bill's; Landcare Specialists; General Elevator Sales & Service, Inc.; JR. Davis Construction, Burris Logistics; Bryant Building Co, Inc; The Inside Scoop; Publix; Clif Kid; Chili's; Rotary International; Osceola Woman Newspaper; St. Cloud Bites; Boost Mobile; East Lake Chiropractic; Osceola Engineering; Advertising Mania; Skip Stowers Photography; The Produce Meat Market; Josie's Alterations; Florida Backwoods
THANK YOU to our 2008 Sponsors!
Landcare Specialists, Osceola Engineering, Crabby Bills, Williams Concrete, Lake Nona Pools, Hubbard Construction, The UPS Store, Chili's, Johnson Controls, HobbyPlanetUSA.com, On-Site Health & Vaccines, Folsom Electric, Stewart Approved Title, Ratso's Taxidermy, Urology Services of St. Cloud, Charles Fry Painting, Plantation Bay, Skip Stowers Photography, C.E.W. Soffits.
THANK YOU to our 2006 Sponsors!
Holiday Chevrolet; J&N Stone; Reynco Construction, Inc.; Quick Wall Precast Homes; Ground Cover Landscaping; Raquel Schroeder, LLC.; Tinsley Criminal Defense Team; KMG Fence ; Freestyle Pools, Inc.; Freestyle Plastering,Inc.; Falotico Brother's Trim, Inc.; John Wiggins Grading & Landscaping, Inc.; American Trim, LLC.; Goodwin Realty & Associates; Caledonian Tile & Renovation, Inc.; Bonnie Lee's Fried Chicken; Hoseline, Inc.; All American Complete Lawn Maintenance; Jr. Davis Construction
THANK YOU to our 2005 Sponsors!
Holiday Chevrolet; Dave's Air Parts; Pages In Time; Key Place Realty; Advanced Home Services of Osceola; All Star Properties of Central Florida; Green with Envy Complete Lawn Care; Valentine's Indoor Pest Management; Valentine's Auto Detailing, Inc.; Boggy Creek Airboats; Public Bank; Bud Bronson; Southport Cattle, LTD.; J&N Stone; Saturn; Uniforms 4 Less; Kristen's Custom Curbs; Terry Roberts Site Work, Inc.; Tinsley Criminal Defense Team; DQ Grill & Chill; American Trim, LLC.; Hungry Howie's Pizza; Furnitureland U.S.A., Inc.; Clements Racing LLC; C&C Silt Fencing; Forrie's Lawn Care; East Lake Drywall; Ground Cover Landscaping; Reynco Construction; Jr. Davis
THANK YOU to our 2002 Sponsors!
Public Bank; Boggy Creek Airboat Rides; Bud Bronson; 20/20 Media; Warner, Platter and Assoc; Kristan's Custom Curbs; Great Southern Steam Cleaning; John's Pressure Washing; Logo's Unlimited; Overstreet Ranching, LTD.; C & C Environmental; Ron Howse P.A.